Freedom Finance Germany
Are you looking for an efficient way to invest, but don´t know where to start?
It´s simple – we will train, help and support you. Register and get access to assets from all over the world.
Exclusive Access
to highly profitable IPOs of fast-growing companies on the American and Asian stock exchanges.
Comprehensive analytical support
and consulting of real Investment experts in the real office from one of the Berlins Business Centers.
Choice of
over 290 Euro bonds
 with high security and profitability, which is competitive with the bank rates.
A complete
online trading platform
with the ability to social-trading for independent trading.
Freedom Finance – an international group of companies on the ideas that earn more than 330 thousand people around the world
Part of the American Freedom Holding Corp. (State of Nevada) with a capitalization of approximately $4 billion* (FRHC, NASDAQ)
*on June 2021
$332.8 M. of equity capital, the holding assets add up to $2.127,3 M., the revenue of more than $320 M. for the 2021 financial year
We are operating in the investment market for more than 10 years
We offer innovation, comfort, and reliability to our clients
Our Values
Exclusivity
We stand for a complete disclosure of all financial and investment information in building customer relationships,
Effectiveness
The client´s interests are at the forefront of our decision making, which is why we provide the best market recommendations to our customers.
Trust
We maintain impeccable transparency, integrity, and professionalism in our ambition to become the most reliable partner for our customers in the financial markets.
Our principles
Highly informativeness
Only relevant information that allows you to invest in the most successful companies around the world and therefore generate a high and stable income.
Convenience
Among all existing investment opportunities, we provide detailed recommendations on how to achieve the best results.
Customer Focus
We help everyone to get a global view of the financial market, generate ideas and provide comprehensive analytical support.
Pricing and rates
Smart

Exchange-traded Stocks, ETFs

United States & Asia /Europe:
USD 2/EUR 2 minimum per order +
USD 0,02/EUR 0,02 per share
Russia, Ukraine:
0,08% of trade value EUR 0,2 minimum per trade
FORTS activation EUR 20
FORTS 5 RUB per 1 contract
Margin Rates 12% per year
Stock Market withdrawals USD 15/EUR 15
SMS Delivery EUR 0,05
TRADERNET Free of Charge
EUR 0 per month

Fix

Exchange-traded Stocks, ETFs

United States & Asia /Europe:
USD 1,2/EUR 1,2 minimum per order +
USD 0,012/EUR 0,012 per share
Russia, Ukraine:
0,04% of trade value EUR 0,2 minimum per trade
FORTS activation EUR 20
FORTS 5 RUB per 1 contract
Margin Rates 12% per year
Stock Market withdrawals USD 15/EUR 15
SMS Delivery EUR 0,03
TRADERNET Free of Charge
EUR 10 per month

Super

Exchange-traded Stocks, ETFs

United States & Asia /Europe:
USD 1,2/EUR 1,2 minimum per order +
USD 0,008/EUR 0,008 per share
Russia, Ukraine:
0,03% of trade value EUR 0,2 minimum per trade
FORTS activation EUR 20
FORTS 5 RUB per 1 contract
Margin Rates 12% per year
Stock Market withdrawals USD 15/EUR 15
SMS Delivery Free of Charge
TRADERNET Free of Charge
Trading System DAS Free of Charge
EUR 200 per month

OTC-traded stocks, bonds, ETFs*

Brokerage commission, per trade 0.12%

Clearing fee per trade - 30 USD

Safekeeping free of charge

Non-trading orders

Free of payment (FOP) receipt/delivery of securities – 0/60 USD

*Other service fees to be set up individually

 

Fee per transaction depending on the value of the assets on the client's brokerage account at the end of the working day preceding the date of the IPO:

Less than $ 20,000: 5% of the transaction amount
From 20,000 inclusive to 50,000 US dollars: 4% of the transaction amount
From $ 50,000 inclusive: 3% of the transaction amount
Selling or withdrawal of financial instruments – 0,5% of the transaction amount
Lock-up period - 93 days

Documents

General Terms of Business (German) (view PDF)

More information about documents and rates you can find here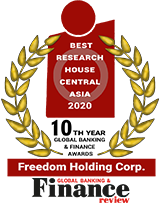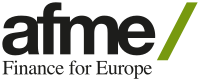 *Freedom Finance Europe is an active member of the Association for Financial Markets in Europe (AFME)
Join our seminars
Learn about the most innovative investment mechanisms in the stock market and ways to achieve them
Make an Appointment
with your Investment consultant
Investing in stocks is profitable, but only through multiple markets you are able to diversify your capital effectively
US Stock Market: Opportunities and current Investment ideas for 2019
Access to innovative companies:
The Frankfurt Stock Exchange is well known to German investors, however, exploiting the potential of the US market opens up far greater opportunities to work with innovative areas and new businesses.
Global approach:
Learn how to find the best opportunities on the European, American and Asian markets and take advantage of them. Do not limit your possibilities by accessing the right exchange when you need it.
Experience of foreign issuers:
Explore new opportunities in stock analysis while mastering the US market. We will also introduce you to appropriate techniques and instruments which will be extremely useful in Germany's local market.
The US market is transparent and represents an optimal addition to your German portfolio
Less risks due to portfolio diversification
The American stock market is under constant attention of regulatory authorities. It contains more than 5000 companies, which makes it to one of the world´s largest stock markets. Clear rules and their compliance as well as market size makes it the most interesting place to invest.
No strong dependence of US policy
Companies in the USA, have only a very small dependency since they operate in many countries and entirely oriented to the world market, which motivates them to find opportunities under difficult situations, duties, high taxes or other import and export restrictions.
High Trading Volume
Daily trading volume exceeds $50 billion. A strict regulatory system increases the transparency and reliability of any transaction.
Suitable Time
Trading session on the American exchanges opens at 14:30 and closes at 21:30 CET. Working with your personal portfolio requires no change in your personal daily routine. The technological availability of Freedom Finance allows you to control the situation at any time, whether during your working hours, studies or your daily tasks.
Freedom24 for iOS and Android
Investing in securities is a way to maintain and increase the value of capital. increase. Freedom Finance an online Broker for securities trading over the Internet. Trade securities conveniently from home.
With the Freedom24 App, you can:
Open an account with Freedom Finance Europe
View data on securities in real-time (demo account allows you to view real data with a delay)
Invest with both demo and real user accounts of the Freedom24 terminal
Create trade orders for the purchase and sale of securities
View history of orders, status of orders, trades executed on the order
Track the status of your current portfolio

American Initial public offerings (IPO)
IPO is the most important investment instrument, representing the initial offer of a company´s shares to a broad mass of investors, afterward, the company´s shares are freely tradable on the stock market.
Excess return
The average profit of IPO participants is significantly higher than the classic equity investment. The companies receive funds that they can use for further development and better capitalization, as well as process participants, receive a unique opportunity for quick returns on the price growth. The lock-up period follows the initial acquisition of the shares. For stockholders, it is possible to sell their shares after the lock-up period completion at market price to make a profit. The average return of IPOs, in which Freedom Finance participated in the past, achieved 44% in a 3 months lock-up period.
The majority of IPOs are taking place in the USA
Not everyone can participate in an IPO. This is a complex process, which is why it is organized by specialized companies. In some cases, stock prices rise by 25-50% the day after the IPO. Freedom Finance offers this exciting service to its customers.
Income from IPOs with Freedom Finance
An IPO does not always lead to explosive growth in stock prices (for example, a small drop noted at Facebook), but it is always a great opportunity! Freedom Finance analysts always provide an in-depth analysis of the companies that are offering their shares for initial trading.
Long term advantages of IPOs
IPOs do not always achieve the best results after lock-up. There have been cases where shares have suffered both slight price losses and slight price gains since the IPO. These included large companies such as Alibaba (China), Facebook (USA) and Ferrari (Italy), which have a great reputation in their business segments. However, they achieved short term declines in share prices for a variety of global reasons. Nevertheless, the participants of the IPOs were able to achieve profits after the lock-up period through their investments which were made at significantly better conditions than the average on the market. In the long run, the profit was even higher because such giants can keep their market positions extremely stable or fight for new ones.
Press about us
Our effectiveness has been proven by many successful recommendations for participation in IPO:

Eventbrite — The company offers ticket sales services. Independent of the low initial valuation of independent experts, the company´s shares rose by 58,7% during the first transactions on the stock exchange and reached a price of $36,50.

Dropbox — an online cloud storage service. During the first day, the stock had a strong rise due to strong demand which exceeded supply by 25 times. The volume of the IPO was $756 million – the price at the IPO was $21, after Lock-up - $32,77 (+56,05%).

Tenable — according to Freedom Finance analysts, IPO participants were able to achieve a return of +40% on the first day of trading.

Roku Inc. — a company that develops digital media players. One stock on the IPO cost $14, the price after Lock-up - $26,54 (+90%).

Zscaler — a provider of IT security services. Price on the IPO - $16, price after lock-up $33 (+106%).
DocuSign — digital signature services. At the IPO, one share cost $29 and after the lock-up $53,82 (+85,6%).
---
Learn more about previous IPOs
Our clients participated in the following IPOs:
freedom24.com/ipo
Most popular Questions:
You will always find answers to any question about stock markets on our website FAQ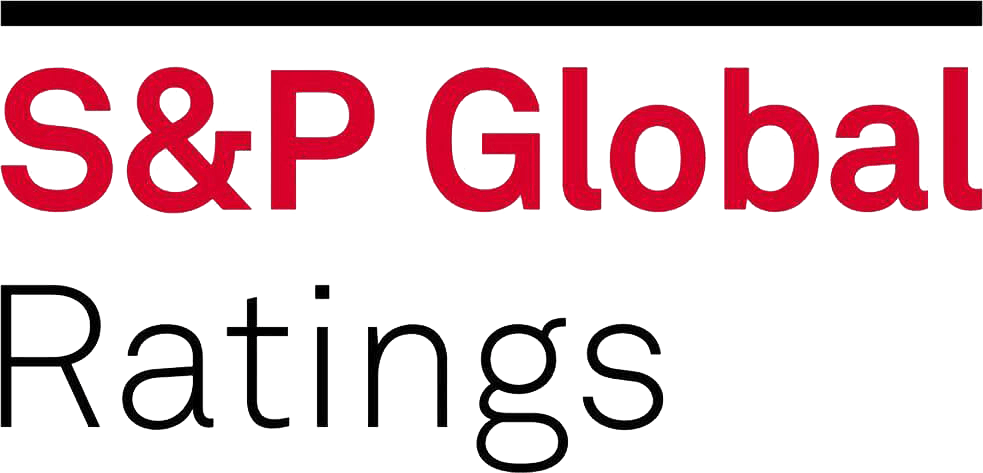 You open an account with Freedom Finance Europe with a positive rating from S&P Global Ratings
Register
Impressum
Verantwortlich nach §6 TMG

Freedom Finance Germany TT GmbH

vertraglich gebundener Vermittler der Freedom Finance Europe Ltd.

Amtsgericht Berlin (Charlottenburg) HRB 201506 B

USt-IdNr: 27/293/50076

Address:

Kurfürstendamm 21 (Kranzler Eck Berlin, 7th floor)
DE-10719 Berlin

Tel. +49 (0)30 863 21 84 0
E-Mail: info@freedom24.com

Geschäftsführer

DMITRY IVANOV

Europäische Online-Streitbeilegungsplattform

Die Europäische Kommission hat unter http://ec.europa.eu/consumers/odr/ eine Europäische Online-Streitbeilegungsplattform (OS-Plattform) errichtet. Verbraucher können die OS-Plattform für die außergerichtliche Beilegung von Streitigkeiten aus Online-Verträgen mit in der EU niedergelassenen Unternehmen nutzen.

Beschwerden

Ihre Zufriedenheit ist uns wichtig. Wenn Sie aber dennoch mal einen Grund für eine Beschwerde haben, lassen Sie uns dies bitte wissen.

Die Freedom Finance Germany TT GmbH bearbeitet Beschwerden von Ihnen in einer zentralen Beschwerdestelle, um eine schnellstmögliche und transparente Bearbeitung der Beschwerde zu ermöglichen. Wenn Sie Ihre Beschwerde lieber direkt an die Beschwerdestelle richten, dann können Sie dies unter folgenden Kontaktdaten:

Aufsichtsbehörde

Bundesanstalt für Finanzdienstleistungsaufsicht

Sicherungseinrichtung

Entschädigungseinrichtung der Wertpapierhandelsunternehmen

Wirtschaftsprüfungsgesellschaft

Freedom Finance Europe Ltd.

Anschrift:

Christaki Kranou 20,
C Turm, 5. Stock,
Germasogeia, Limassol 4041, Zypern

CYSEC Lizenznummer: 275/15
Lizenzdatum: 20/05/2015
Firmenregistrierungsnummer: 324220

Telefon: +357 25-25-7785
Fax: +357 25 257 786
Land: Zypern

Email: clients@freedomfinance.eu
Web: freedomfinance.eu

VAT ID: CY 10324220Z

CEO:
Datenschutzerklärung
Wir haben diese Datenschutzerklärung (Fassung 29.11.2018-311093252) verfasst, um Ihnen gemäß der Vorgaben der Datenschutz-Grundverordnung (EU) 2016/679 zu erklären, welche Informationen wir sammeln, wie wir Daten verwenden und welche Entscheidungsmöglichkeiten Sie als Besucher dieser Webseite haben
Leider liegt es in der Natur der Sache, dass diese Erklärungen sehr technisch klingen, wir haben uns bei der Erstellung jedoch bemüht die wichtigsten Dinge so einfach und klar wie möglich zu beschreiben.
1. Automatische Datenspeicherung
Wenn Sie heutzutage Webseiten besuchen, werden gewisse Informationen automatisch erstellt und gespeichert, so auch auf dieser Webseite.
Wenn Sie unsere Webseite so wie jetzt gerade besuchen, speichert unser Webserver (Computer auf dem diese Webseite gespeichert ist) automatisch Daten wie
die Adresse (URL) der aufgerufenen Webseite
Browser und Browserversion
das verwendete Betriebssystem
die Adresse (URL) der zuvor besuchten Seite (Referrer URL)
den Hostname und die IP-Adresse des Geräts von welchem aus zugegriffen wird
Datum und Uhrzeit
in Dateien (Webserver-Logfiles). In der Regel werden Webserver-Logfiles zwei Wochen gespeichert und danach automatisch gelöscht. Wir geben diese Daten nicht weiter, können jedoch nicht ausschließen, dass diese Daten beim Vorliegen von rechtswidrigem Verhalten eingesehen werden. Die Rechtsgrundlage besteht nach Artikel 6 Absatz 1 f DSGVO (Rechtmäßigkeit der Verarbeitung) darin, dass berechtigtes Interesse daran besteht, den fehlerfreien Betrieb dieser Webseite durch das Erfassen von Webserver-Logfiles zu ermöglichen.
2. Speicherung persönlicher Daten
Persönliche Daten, die Sie uns auf dieser Website elektronisch übermitteln, wie zum Beispiel Name, EMail-Adresse, Adresse oder andere persönlichen Angaben im Rahmen der Übermittlung eines Formulars oder Kommentaren im Blog, werden von uns gemeinsam mit dem Zeitpunkt und der IP-Adresse nur zum jeweils angegebenen Zweck verwendet, sicher verwahrt und nicht an Dritte weitergegeben. Wir nutzen Ihre persönlichen Daten somit nur für die Kommunikation mit jenen Besuchern, die Kontakt ausdrücklich wünschen und für die Abwicklung der auf dieser Webseite angebotenen Dienstleistungen und Produkte. Wir geben Ihre persönlichen Daten ohne Zustimmung nicht weiter, können jedoch nicht ausschließen, dass diese Daten beim Vorliegen von rechtswidrigem Verhalten eingesehen werden. Wenn Sie uns persönliche Daten per E-Mail schicken – somit abseits dieser Webseite – können wir keine sichere Übertragung und den Schutz Ihrer Daten garantieren. Wir empfehlen Ihnen, vertrauliche Daten niemals unverschlüsselt per E-Mail zu übermitteln. Die Rechtsgrundlage besteht nach Artikel 6 Absatz 1 a DSGVO (Rechtmäßigkeit der Verarbeitung) darin, dass Sie uns die Einwilligung zur Verarbeitung der von Ihnen eingegebenen Daten geben. Sie können diesen Einwilligung jederzeit widerrufen – eine formlose E-Mail reicht aus, Sie finden unsere Kontaktdaten im Impressum.
3. Rechte laut Datenschutzgrundverordnung
Ihnen stehen laut den Bestimmungen der DSGVO grundsätzlich die folgende Rechte zu:
Recht auf Berichtung (Artikel 16 DSGVO)
Recht auf Löschung ("Recht auf Vergessenwerden") (Artikel 17 DSGVO)
Recht auf Einschränkung der Verarbeitung (Artikel 18 DSGVO)
Recht auf Benachrichtigung – Mitteilungspflicht im Zusammenhang mit der Berichtigung oder
Löschung personenbezogener Daten oder der Einschränkung der Verarbeitung (Artikel 19 DSGVO)
Recht auf Datenübertragbarkeit (Artikel 20 DSGVO)
Widerspruchsrecht (Artikel 21 DSGVO)
Recht, nicht einer ausschließlich auf einer automatisierten Verarbeitung — einschließlich Profiling — beruhenden Entscheidung unterworfen zu werden (Artikel 22 DSGVO) Wenn Sie glauben, dass die Verarbeitung Ihrer Daten gegen das Datenschutzrecht verstößt oder Ihre datenschutzrechtlichen Ansprüche sonst in einer Weise verletzt worden sind, können Sie sich an die Bundesbeauftragte für den Datenschutz und die Informationsfreiheit (BfDI) wenden.
4. Name und Anschrift des für die Verarbeitung
Verantwortlichen Verantwortlicher im Sinne der Datenschutz-Grundverordnung, sonstiger in den Mitgliedstaaten der Europäischen Union geltenden Datenschutzgesetze und anderer Bestimmungen mit datenschutzrechtlichem Charakter ist die: Freedom Finance Germany TT GmbH Kurfürstendamm 167/168 10707 Berlin Deutschland E-Mail: info@freedom24.com Website: www.ffgermany.de
5. TLS-Verschlüsselung mit https
Wir verwenden https um Daten abhörsicher im Internet zu übertragen (Datenschutz durch Technikgestaltung Artikel 25 Absatz 1 DSGVO ). Durch den Einsatz von TLS (Transport Layer Security), einem Verschlüsselungsprotokoll zur sicheren Datenübertragung im Internet können wir den Schutz vertraulicher Daten sicherstellen. Sie erkennen die Benutzung dieser Absicherung der Datenübertragung am kleinen Schloßsymbol links oben im Browser und der Verwendung des Schemas https (anstatt http) als Teil unserer Internetadresse.
6. Cookies
Unsere Website verwendet HTTP-Cookies um nutzerspezifische Daten zu speichern. Ein Cookie ist ein kurzes Datenpaket, welches zwischen Webbrowser und Webserver ausgetauscht wird, für diese aber völlig bedeutungslos ist und erst für die Webanwendung, z. B. einen Online-Shop, eine Bedeutung erhält, etwa den Inhalt eines virtuellen Warenkorbes. Es gibt zwei Arten von Cookies: Erstanbieter-Cookies werden von unserer Website erstellt, DrittanbieterCookies werden von anderen Websites (z. B. Google Analytics) erstellt. Beispielhafte Cookiedaten:
Name: _ga
Ablaufzeit: 2 Jahre
Verwendung: Unterscheidung der Webseitenbesucher
Beispielhafter Wert: GA1.2.1326744211.152311093252
Man unterscheidet drei Kategorien von Cookies: unbedingt notwendige Cookies um grundlegende Funktionen der Website sicherzustellen, funktionelle Cookies um die Leistung der Webseite sicherzustellen und zielorientierte Cookies um das Benutzererlebnis zu verbessern. Wir nutzen Cookies, um unsere Webseite nutzerfreundlicher zu gestalten. Einige Cookies bleiben auf Ihrem Endgerät gespeichert, bis Sie diese löschen. Sie ermöglichen es uns, Ihren Browser beim nächsten Besuch wiederzuerkennen.
7. Cookie Einstellungen sehen und Cookies löschen
Wenn Sie feststellen möchten, welche Cookies in Ihrem Browser gespeichert wurden, CookieEinstellungen ändern oder Cookies löschen möchten, können Sie dies in Ihren Browser-Einstellungen finden:
Safari: Verwalten von Cookies und Websitedaten mit Safari
Firefox: Cookies löschen, um Daten zu entfernen, die Websites auf Ihrem Comp
8. Google Fonts Datenschutzerklärung
Wir verwenden Google Fonts der Firma Google Inc. (1600 Amphitheatre Parkway Mountain View, CA 94043, USA) auf unserer Webseite. Die Verwendung von Google Fonts erfolgt ohne Authentisierung und es werden keine Cookies and die Google Fonts API gesendet. Sollten Sie ein Konto bei Google haben, werden keine Ihrer Google-Kontodaten an Google während der Nutzung von Google Fonts übermittelt. Google erfasst lediglich die Nutzung von CSS und der verwendeten Fonts und speichert diese Daten sicher. Mehr zu diesen und weiteren Fragen finden Sie auf https://developers.google.com/fonts/faq? tid=311093252. Welche Daten von Google erfasst werden und wofür diese Daten verwendet werden, können Sie auf https://www.google.com/intl/de/policies/privacy/ nachlesen.
9. Google Analytics Datenschutzerklärung
Wir verwenden auf dieser Website Google Analytics der Firma Google LLC (1600 Amphitheatre Parkway Mountain View, CA 94043, USA) um Besucherdaten statistisch auszuwerten. Dabei verwendet Google Analytics zielorientierte Cookies.
a) Cookies von Google Analytics
_ga
Ablaufzeit: 2 Jahre
Verwendung: Unterscheidung der Webseitenbesucher
Beispielhafter Wert: GA1.2.1326744211.152311093252
_gid
Ablaufzeit: 24 Stunden
Verwendung: Unterscheidung der Webseitenbesucher
Beispielhafter Wert: GA1.2.1687193234.152311093252
_gat_gtag_UA_<property-id>
Ablaufzeit: 1 Minute
Verwendung: Wird zum Drosseln der Anforderungsrate verwendet. Wenn Google Analytics über den Google Tag Manager bereitgestellt wird, erhält dieser Cookie den Namen _dc_gtm_ <property-id>
Beispielhafter Wert: 1
Nähere Informationen zu Nutzungsbedingungen und Datenschutz finden Sie unter http://www.google.com/analytics/terms/de.html bzw. unter https://support.google.com/analytics/answer/6004245?hl=de .
b) Pseudonymisierung Unser Anliegen im Sinne der DSGVO ist die Verbesserung unseres Angebotes und unseres Webauftritts. Da uns die Privatsphäre unserer Nutzer wichtig ist, werden die Nutzerdaten pseudonymisiert. Die Datenverarbeitung erfolgt auf Basis der gesetzlichen Bestimmungen des Art 6 EUDSGVO Abs 1 lit a (Einwilligung) und/oder f (berechtigtes Interesse) der DSGVO.
c) Deaktivierung der Datenerfassung durch Google Analytics Mithilfe des Browser-Add-ons zur Deaktivierung von Google Analytics-JavaScript (ga.js, analytics.js, dc.js) können Website-Besucher verhindern, dass Google Analytics ihre Daten verwendet. Sie können die Erfassung der durch das Cookie erzeugten und auf Ihre Nutzung der Website bezogenen Daten an Google sowie die Verarbeitung dieser Daten durch Google verhindern, indem Sie das unter dem folgenden Link verfügbare Browser-Plugin herunterladen und installieren: https://tools.google.com/dlpage/gaoptout?hl=de
11. Google Analytics IP-Anonymisierung
Wir haben auf dieser Webseite die IP-Adressen-Anonymisierung von Google Analytics implementiert. Diese Funktion wurde von Google entwickelt, damit diese Webseite die geltenden Datenschutzbestimmungen und Empfehlungen der lokalen Datenschutzbehörden einhalten kann, wenn diese eine Speicherung der vollständigen IP-Adresse untersagen. Die Anonymisierung bzw. Maskierung der IP findet statt, sobald die IP-Adressen im Google Analytics-Datenerfassungsnetzwerk eintreffen und bevor eine Speicherung oder Verarbeitung der Daten stattfindet. Mehr Informationen zur IP-Anonymisierung finden Sie auf https://support.google.com/analytics/answer/2763052?hl=de .
12. Google Analytics Berichte zu demografischen Merkmalen
und Interessen Wir haben in Google Analytics die Funktionen für Werbeberichte eingeschaltet. Die Berichte zu demografischen Merkmalen und Interessen enthalten Angaben zu Alter, Geschlecht und Interessen. Damit können wir uns – ohne diese Daten einzelnen Personen zuordnen zu können – ein besseres Bild von unseren Nutzern machen. Mehr über die Werbefunktionen erfahren Sie auf https://support.google.com/analytics/answer/3450482?hl=de_AT&utm_id=ad . Sie können die Nutzung der Aktivitäten und Informationen Ihres Google Kontos unter "Einstellungen für Werbung" auf https://adssettings.google.com/authenticated per Checkbox beenden.
13. Google Analytics Zusatz zur Datenverarbeitung
Wir haben mit Google einen Direktkundenvertrag zur Verwendung von Google Analytics abgeschlossen, indem wir den "Zusatz zur Datenverarbeitung" in Google Analytics akzeptiert haben. Mehr über den Zusatz zur Datenverarbeitung für Google Analytics finden Sie hier: https://support.google.com/analytics/answer/3379636?hl=de&utm_id=ad
14. Google AdSense Datenschutzerklärung
Wir verwenden auf diese Webseite Google AdSense, dem Anzeigenprogramm der Firma Google Inc. (1600 Amphitheatre Parkway Mountain View, CA 94043, USA). Dabei werden Daten zu den angezeigten Werbemitteln und Ihre IP-Adresse möglicherweise an Server in die USA übermittelt und dort ausgewertet. In AdSense sollen Cookies bessere Werbung ermöglichen, die Cookies enthalten keine personalisierten Daten. Google AdSense sendet nach jeder Impression, jedem Klick und jeder anderen Aktivität, die zu einem Aufruf der Google Adsense-Server führt, ein Cookie an den Browser. Wenn der Browser das Cookie akzeptiert, wird es dort gespeichert. Drittanbieter können im Rahmen von AdSense unter Umständen Cookies in Ihrem Browser platzieren und auslesen bzw. Web-Beacons verwenden, um Daten zu speichern, die sie durch die Anzeigenbereitstellung auf der Website erhalten. Web Beacons sind kleine Grafiken, die eine LogdateiAufzeichnung und eine Logdateianalyse ermöglichen, die für statistische Auswertungen für das OnlineMarketing verwendet werden.
15. Yandex Metrica
Wir verwenden Yandex.Metrica, einen Webanalyse- und Click-Tracking-Dienst der Firma Yandex, in 119021 Moskau, L. Tolstoj-Straße, 16. Die durch die Verwendung des Service-Dienstes erzeugten Informationen über Ihre Benutzung unserer Website (einschließlich Ihrer IP-Adresse) werden an einen Server von Yandex in die Russische Föderation übertragen und dort gespeichert. Hierzu werden auf Ihrem Endgerät Cookies eingesetzt. Cookies sind Textdateien, die auf Ihrem Computer gespeichert werden und die eine Analyse der Benutzung der Website durch Sie ermöglichen. Yandex wird diese Informationen benutzen, um Ihre Nutzung der Webseite auszuwerten, um Reports über die Webseitenaktivitäten für die Werbeseitenbetreiber zusammenzustellen und um weitere mit der Webseitenbenutzung und der Internetnutzung verbundene Dienstleistungen zu erbringen. Auch wird Yandex diese Informationen gegebenenfalls an Dritte übertragen, sofern dies gesetzlich vorgeschrieben oder soweit Dritte diese Daten im Auftrag von Yandex verarbeiten. Sie können dieser Form der Datenerhebung und -speicherung jederzeit mit Wirkung für die Zukunft widersprechen. Dieses können Sie in den Einstellung Ihres Browser zum einem selber vornehmen, indem Sie die Speicherung von Cookies der Webseite www.metrica.yandex.com verhindern. Wünschen Sie die Lösung Ihrer bereits gespeicherten Daten senden Sie einfach eine E-Mail an info@freedom24.com .
16. Cookies deaktivieren
Sie können jederzeit Cookies, die sich bereits auf Ihrem Computer befinden, löschen oder Cookies deaktivieren. Die Vorgangsweise dazu ist nach Browser unterschiedlich, am besten Sie suchen die Anleitung in Google mit dem Suchbegriff "cookies löschen chrome" oder "cookies deaktivieren chrome" im Falle eines Chrome Browsers oder tauschen das Wort "chrome" gegen den Namen Ihres Browsers, z. B. edge, firefox, safari aus. Wenn Sie uns generell nicht gestatten, Cookies zu nutzen, d.h. diese per Browsereinstellung deaktivieren, können manche Funktionen und Seiten nicht wie erwartet funktionieren.
17. Personalisierte Werbung deaktivieren
Wenn Sie ein Google Konto haben, können Sie auf der Seite https://adssettings.google.com/authenticated personalisierte Werbung deaktivieren. Auch im Falle der Deaktivierung der Personalisierung von Anzeigen sehen Sie möglicherweise weiterhin Anzeigen auf der Grundlage von Faktoren wie Ihrem ungefähren Standort, der aus Ihrer IP-Adresse abgeleitet wird, dem Browsertyp sowie den kürzlich verwendeten Suchbegriffen. Welche Daten von Google erfasst werden und wofür diese Daten verwendet werden, können Sie auf https://www.google.com/intl/de/policies/privacy/ nachlesen.
Quelle: Erstellt mit dem Datenschutz Generator von Content Marketing Agentur AdSimple in Kooperation mit testingly.de
Please be advised that you are leaving the webpage of "FF Germany" and will be transferred to the webpage of our partner "FF Europe". Please confirm if you wish to proceed